The Results for the International Coastal Cleanup are in!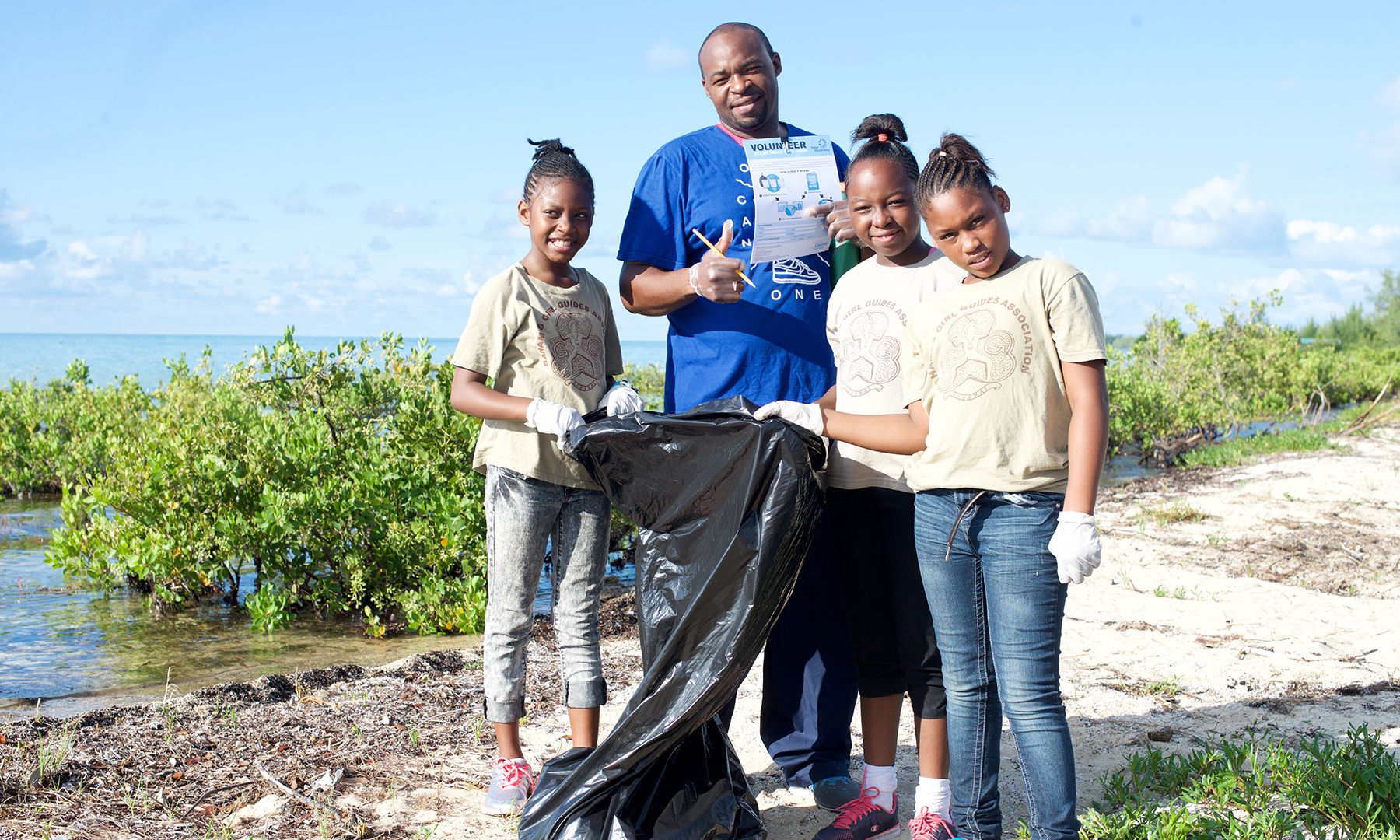 Last year, extraordinary volunteers from all over the world came together to clean our beaches and waterways during the International Coastal Cleanup. We kept track of every piece of trash collected, and after months of crunching numbers, we're ready to share the results. I am thrilled to share with you the 2017 International Coastal Cleanup Report!
Each year, I'm amazed by the number of people who care about the health of our ocean. More than half a million volunteers from 112 countries participated in the 2016 ICC, joining more than 12 million people who joined the ICC over the last three decades.
Thanks to the dedicated volunteers, we covered enough miles of coastline to walk around the moon twice. We collected enough balloons to lift an 2,200-pound walrus, and enough beverage cans to weigh as much as a Jeep. These volunteers collected trash on their local beaches and waterways and provided Ocean Conservancy with a snapshot of the most persistent forms of trash found along the beaches and waterways that's impacting our ocean.
I'm so grateful for the hard work of the volunteers, cleanup coordinators and local partners who help make the Cleanup a reality. We couldn't do our work without their tremendous support.
This year, the most collected item was cigarette butts—1,863,838 of them, to be exact. We also found 1,212,602 tiny plastic pieces, which pose a huge threat to ocean animals who can ingest them. See more of our stats, including the weirdest finds (selfie sticks? Typewriters?) in our report.
Looking for more great ways to help create Trash Free Seas®? Try our suggestions below:
Check out the 2016 Ocean Trash Index and our infographics from the report to learn more about the most pervasive types of trash from last year.
Download Clean Swell, our app, and let us know what types of trash you're collecting from your local beach. The app is available for both iPhone and Android.
Reduce your purchases of single-use disposable goods. Going reusable ensures throwaway plastics never have the chance to make it to beaches, waterways or the ocean.
Sign up for this year's ICC!