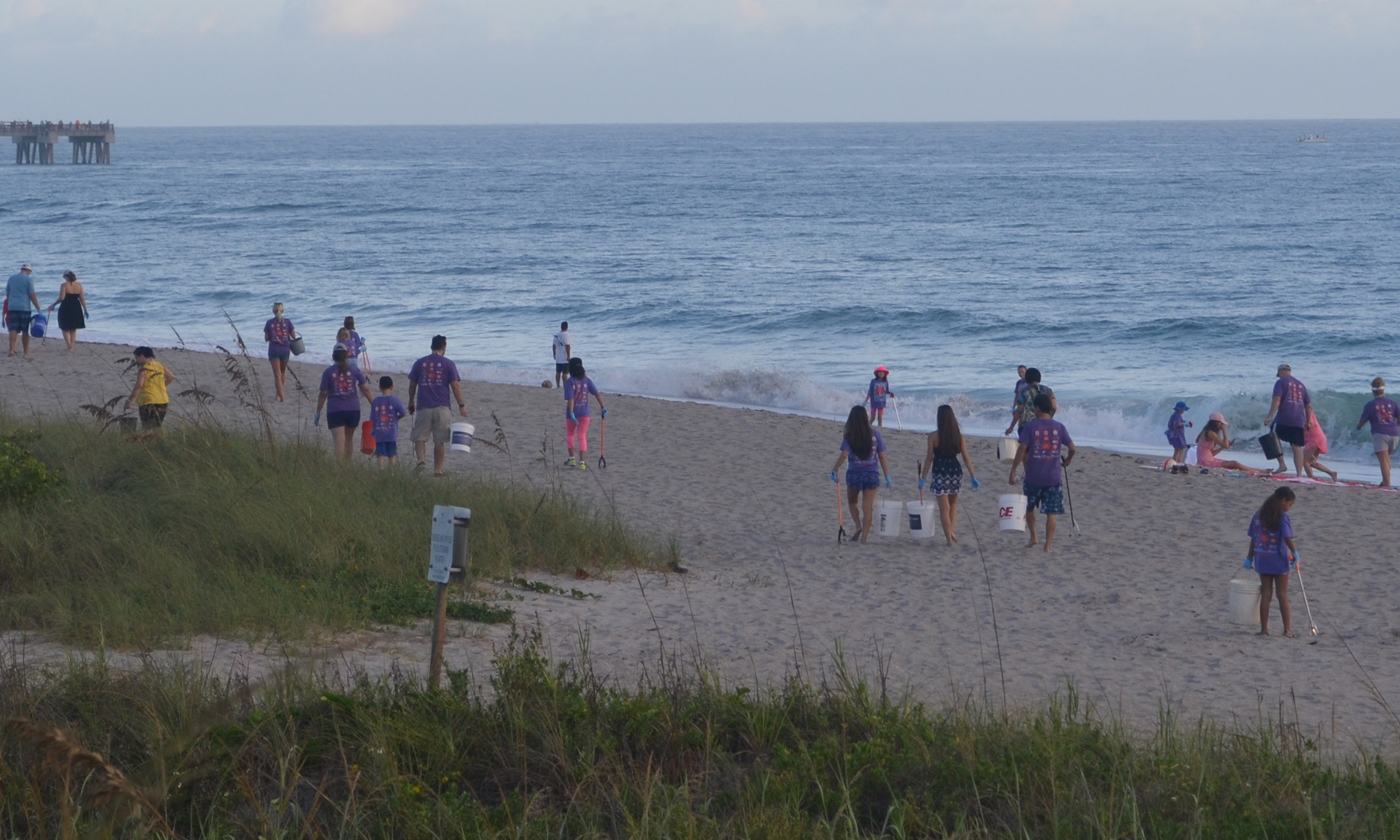 Our thoughts are with those whose lives have been impacted by this unparalleled season of terrible natural disasters—hurricanes, flooding, earthquakes and wildfires—unfolding across the planet.
Many of these life-shattering disasters, in the US and around the world, are occurring as Ocean Conservancy prepares for the annual International Coastal Cleanup. This event, which will take place on September 16, is the world's largest volunteer effort on behalf of the ocean. Most years we celebrate our mission to stop trash on beaches, coasts and waterways from entering the ocean.
This year, many of our closest community partners—including those on South Padre Island in Texas where the first cleanup took place 31 years ago—will be struggling with a different kind of cleanup. One that comes in the aftermath of a disaster that upends lives, homes and places. One that is paired with a long, often painful road to rebuilding and recovery.
We stand ready to help you, wherever you are. At the heart of it, the International Coastal Cleanup is about coming together as a community and helping our neighbors. We're honoring that spirit, embodied by more than 12 million volunteers, more than 30 years of cleanups, and applying it to places that need it most right now.
If you're in an impacted area and need information, debris bags and/or help organizing a cleanup once the initial recovery efforts have taken place, count on us. We have over three decades of experience organizing cleanups, and not just every year in September. Our team has helped to collect debris in the aftermath of tragedies like the earthquake and tsunami in Japan and Superstorm Sandy.
For as many locations as possible, we will move forward as planned with the International Coastal Cleanup. In the wake of disaster, we will seek to return to as many affected areas as possible where cleanups have been postponed. We recognize that in all the affected areas, the debris we will be collecting are pieces of people's lives. We promise to treat those cleanups with the utmost respect and if at all possible, recover cherished items so that there is a chance it can be reunited with owners.
Ocean Conservancy thanks the International Coastal Cleanup volunteers around the world for their unyielding dedication to their communities and our ocean and coasts—with a reminder that your safety is always the first priority. In disaster areas, please do not venture on to beaches that have been closed to public access. If you are on the west coast in an area impacted by wildfires, please follow official advice regarding air quality to determine if it safe to be outside for a cleanup. And in some locations, in addition to health and safety concerns, there can be dangerous debris along the coasts and in waterways. For information on who to contact to remove this type of debris, please contact NOAA's Marine Debris Program and your local state agencies. Please stay safe. And thank you.
Let's work together to take care of our communities, our ocean. Together, we are more resilient. Together we will rebuild stronger.
For help organizing a cleanup, or to request debris bags, please contact:  Sarah Kollar ([email protected]), Project and Outreach Specialist, Trash Free Seas®.