President Trump, Protect Our National Monuments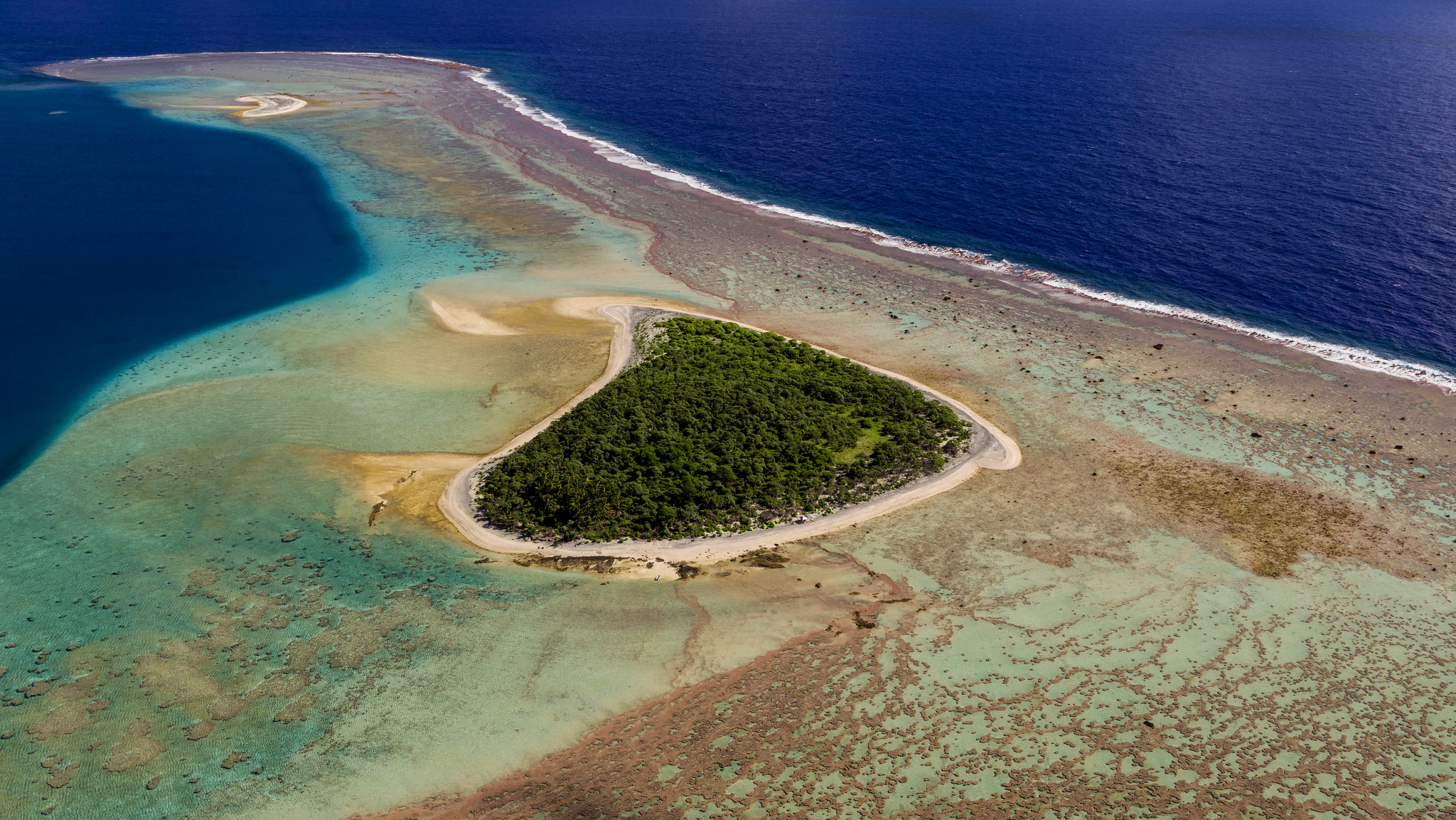 Last night, the Washington Post reported that it has obtained a leaked memo from Secretary of Interior Ryan Zinke to President Trump, recommending the President roll back protections for  several of America's prized national monuments, including three ocean monuments. These recommendations, if enacted, would either shrink the size of marine monuments or open up waters to commercial extraction. This would be the first time since the establishment of the monument designation over a century ago that a monument would be opened up to commercial extraction, and essentially begins to make monuments protected areas in name only (AKA paper parks).
Back in April, we alerted you when President Trump ordered reviews of marine monuments and national marine sanctuaries through two separate executive orders.
We have now learned that Secretary Zinke's report targets three of our five ocean monuments:
Pacific Remote Islands Marine National Monument in the Pacific Ocean: 55,608,320 miles of protected water established by President Bush in 2009 and expanded in 2014.
Rose Atoll Marine National Monument in American Samoa/Pacific Ocean: 8,609,045 miles of protected water established by President Bush in 2009.
Northeast Canyons and Seamounts Marine National Monument in the Atlantic Ocean: 3,114,320 miles of protected water established by President Obama in 2016 as the first national marine monument in the Atlantic Ocean.
Secretary Zinke's leaked memo recommends allowing commercial extractive activities in the Northeast Canyons and Seamounts Marine National Monument and recommends both shrinking the borders of and allowing commercial extractive activities within the Rose Atoll and Pacific Remote Island monuments. The report does not mention the Mariana Trench or Papahānaumokuākea Monuments, although an upcoming report due from Secretary of Commerce Wilbur Ross could also urge President Trump to implement similar rollbacks.
Support for these national treasures is bipartisan, and it's not hard to see why. In fact, shortly after he established three areas of the Pacific Ocean as marine national monuments, Republican President George W. Bush said, "The benefits of today's decision reach far beyond nature. The monuments will preserve sites of cultural and spiritual significance to native peoples. They will ensure full freedom of navigation, and include measures to uphold training missions and other military operations. And they will open the door to new economic benefits in the Territories."
If President Trump were to act on Secretary Zinke's recommendations, it would gut conservation measures from both the Bush and Obama Administrations.
Here are three reasons why President Trump should reject Secretary Zinke's bad advice:
Americans care deeply about our public lands and protected ocean areas. An overwhelming 90% of voters supported Presidential proposals to protect some public lands and waters as parks, wildlife refuges and wilderness according to a 2014 Hart Research poll. Stripping America of some of our most cherished assets—special places on land and in the sea that inspire awe, wonder and appreciation for nature and culture – is a big step backward for our nation.
Support for the monuments is bipartisan and overwhelming. The first marine national monument was established by President George W. Bush in 2006 with Papahānaumokuākea. His legacy went on to include the designation of three other areas of the Pacific Ocean—Marianas Trench, Pacific Remote Islands and Rose Atoll—as marine national monuments in 2009. Protecting and preserving important natural, historical and cultural sites is a bipartisan priority.
These recommendations jeopardize protections for rich and complex assemblage of offshore, at-risk marine environments that provide invaluable opportunities for scientific research and discovery all while supporting resilience in face of warming waters and shifting ocean conditions.
Marine national monuments like the Northeast Canyons and Seamounts contain cold water coral forests with some species found nowhere else on the planet.
The Rose Atoll National Monument's pristine nature provides a unique opportunity for scientists to conduct invaluable research on everything from complex coral assemblages to the effects of ocean warming and acidification.
Pacific Remote Island National Monument is considered a biological hotspot, with many rare and threatened species thriving in its waters. Parts of this monument are so remote that much of it remains unexplored and new species of corals, fish and invertebrates are discovered with each survey of the area.
Secretary Zinke has ignored the concerns of Americans on both sides of the aisle. We can't stay silent when our ocean monuments are under attack.