Trump Administration Weakens Offshore Drilling Safety Rules
Federal agency announced rollback of measures put in place after Deepwater Horizon oil disaster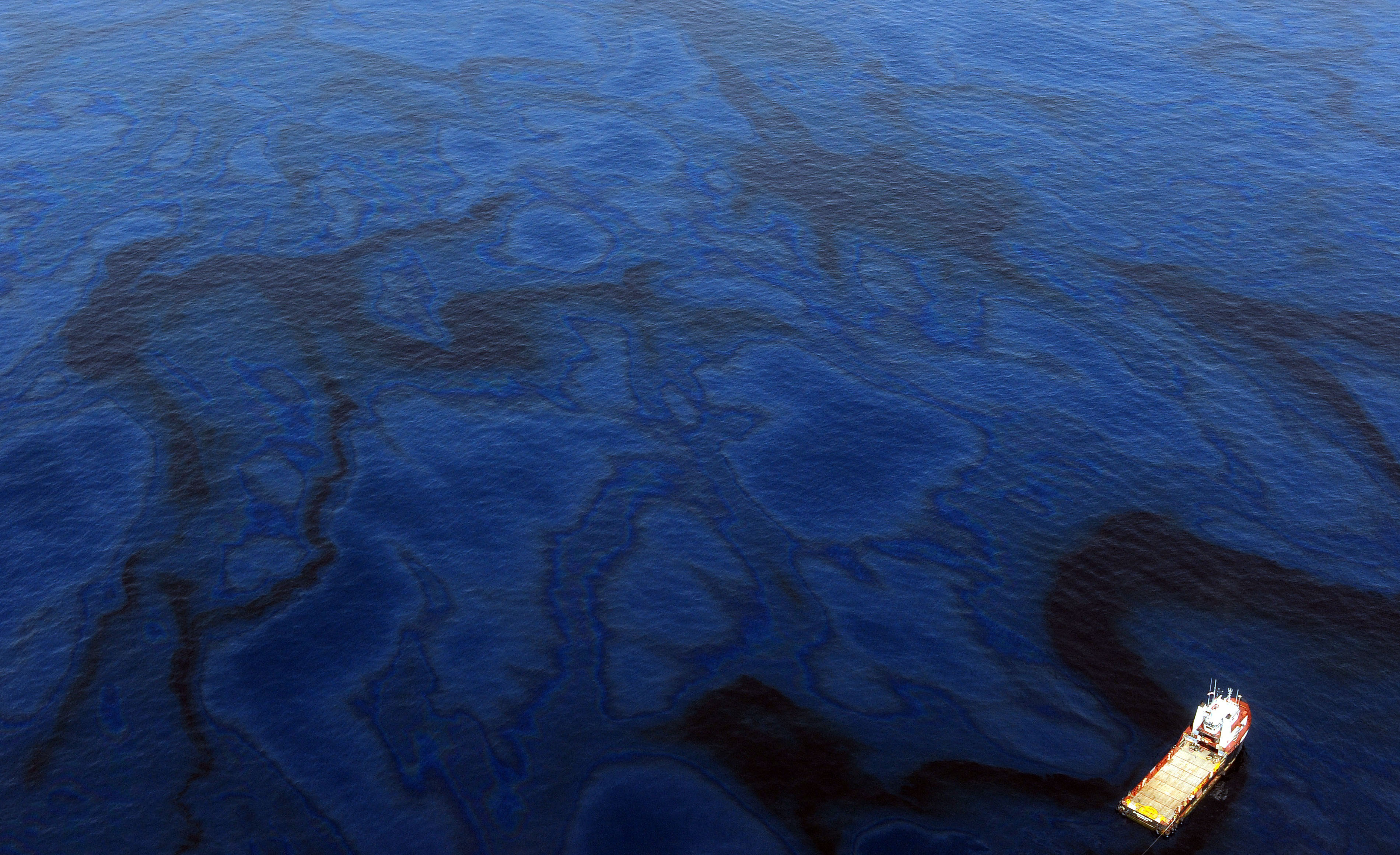 The Trump administration recently finalized changes that will weaken key provisions of an offshore drilling safety rule commonly known as the "Well Control Rule." The rollback is a big step in the wrong direction.
The Well Control Rule was completed in 2016, after six years of work that included significant industry and stakeholder input. The rule was designed in part to prevent incidents in which oil companies lose control of the well they are drilling. Loss of well control triggered the 2010 Deepwater Horizon oil disaster, which killed 11 workers, spilled 210 million gallons of oil into the Gulf of Mexico, and killed tens of thousands of sea turtles, birds and marine mammals. The economic impacts of the disaster rippled throughout the Gulf region from Texas to Florida and totaled billions of dollars.
Instead of maintaining or strengthening the Well Control Rule—which was put in place to protect human lives and help prevent catastrophic oil spills—the Trump administration has rolled it back and weakened government oversight. The weaker version of the rule will take effect later this summer.
Among other things, the revised version of the rule:
Eliminates provisions related to real-time monitoring of offshore wells. This allows industry to adopt monitoring plans that may not be as effective at identifying potential well control problems.
Removes a requirement aimed at reducing the risk of a collision between an approaching vessel (lift-boat) and a drilling platform. This increases the risk that an accident could jeopardize the integrity of an offshore well.
Eliminates government approval of third-party inspection organizations. These organizations verify inspection and test results for offshore safety equipment. Removing this layer of oversight could jeopardize the effectiveness of independent reviews.
Reduces testing requirements for important safety devices called blowout preventers, which are designed to prevent uncontrolled releases of oil from a well. Instead of requiring a 30-minute test every 14 days, the revisions would allow for a five-minute test every 21 days—a much less rigorous standard.
The federal agency that oversees offshore drilling safety—called the Bureau of Safety and Environmental Enforcement or BSEE for short—was created after the Deepwater Horizon oil disaster to promote safety and environmental protection. Now, BSEE is retreating from that mission in an apparent effort to make offshore oil and gas drilling cheaper and easier for industry, increasing the risk of another Deepwater Horizon-type disaster.
What's more, BSEE's retreat is part of a broader effort by the Trump administration to promote the expansion of risky offshore drilling that jeopardizes human safety, ocean ecosystems and the livelihoods of coastal residents and businesses that depend on a healthy marine environment. The Trump administration has proposed opening virtually the entire U.S. coast to offshore drilling—an effort that is currently delayed, but not abandoned. The administration has also threatened to repeal or weaken drilling rules that were specially designed to promote safety and protect sensitive Arctic waters.
Fortunately, Congress is pushing back against the Trump administration's threat to expand offshore drilling and weaken drilling safety regulations. Members of Congress from both sides of the aisle have proposed legislation that would protect key parts of our ocean from the threat of offshore drilling. Join Ocean Conservancy and tell Congress you support this legislation.