All In On Climate
Ocean Conservancy's first climate director, Gwynne Taraska, to advance Ocean Conservancy's work to address the climate crisis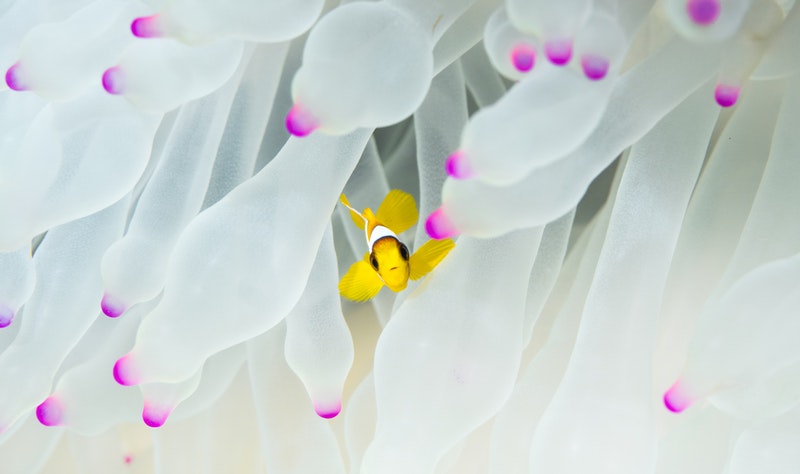 In recent years, Ocean Conservancy has increasingly focused on climate change and the ocean-climate connection. Climate change is warming our ocean, damaging wildlife and ecosystems, and putting the billions of people who rely on the ocean at risk. At the same time, we can look to the ocean for sustainable climate solutions, from reducing shipping emissions to protecting and restoring coastal ecosystems that absorb and store carbon dioxide. As Ocean Conservancy continues its work to address the climate crisis, I'm very pleased to join the organization as its first climate director. The climate program—and Ocean Conservancy as a whole—is dedicated to working with all levels of government, private industry and partners around the world to protect our ocean, climate and planet.
We expect the United States Administration to begin the formal process of withdrawing from the Paris Agreement today, the earliest day possible under the terms of the agreement. The Paris Agreement is a historic pact among countries to limit warming and build resilience to the effects of climate change. It commits countries to submit and update national climate plans and is, therefore, a fundamental component of the global fight against climate change. Although withdrawal will take a year to take effect, this move will further damage United States federal leadership at a time when we need climate ambition of the highest level.
U.S. states, however, have taken up the mantle of climate leadership, at home and internationally, and our climate program is working with states around the country to advance ocean-specific climate solutions. Beyond its immense value to local ecosystems and communities, this state-level progress is setting a precedent for governments globally. And when the United States administration is ready to lead on climate again, it will have strong examples of ocean-climate action on which we can immediately build.
International allies and partners are likewise pressing ahead to address the climate crisis, and our program is working to better integrate ocean issues into the global climate effort. Going forward, we will continue to help countries create ocean-smart climate plans, to coordinate ocean-climate action from coalitions of the ambitious and to spearhead the effort to create a space for ocean issues in the processes of the Paris Agreement.
Private-sector leaders are also joining us to protect our ocean in the face of climate change. In October, with Nike, we announced the Arctic Corporate Shipping Pledge at the 2019 Our Ocean Conference in Norway. Signatories commit not to ship through the Arctic, which is warming faster than anywhere else on the planet. Initial signatories include the companies Bestseller, Columbia, Gap Inc., H&M Group, Kering, Li & Fung and PVH Corp., as well as the ocean carriers CMA CGM, Evergreen, Hapag-Lloyd and Mediterranean Shipping Company.
After years of working in climate policy broadly—which historically has underappreciated the ocean-climate connection—I am pleased to join Ocean Conservancy as it continues its work at the forefront of these issues. We hope you keep an eye out for the vital work we have planned for the program.
Support Ocean Conservancy
Sign up for our emails!