Ocean Conservancy Puts the Blue in Bluegrass at Kingman Island Festival this Saturday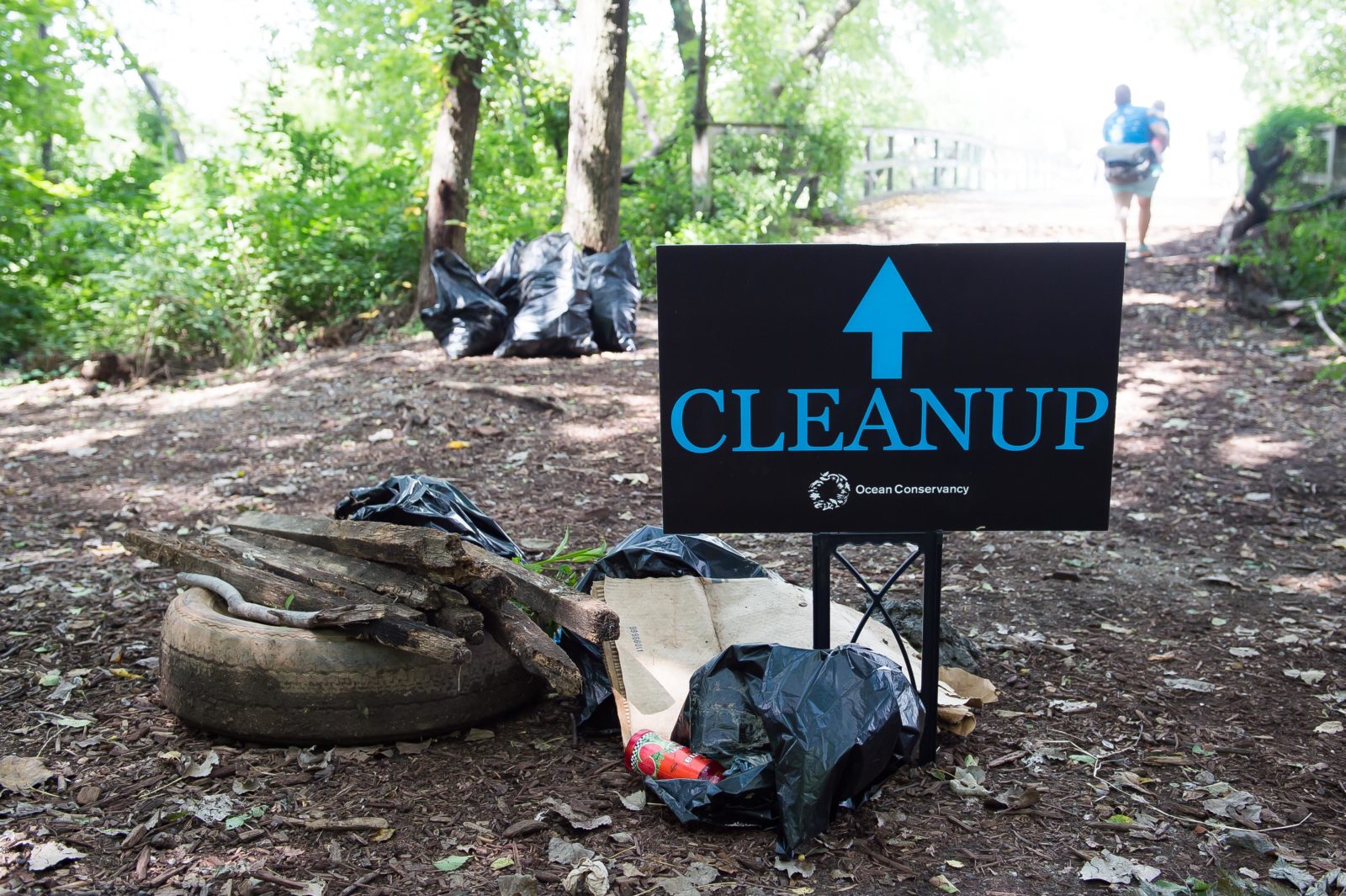 WASHINGTON, DC – Continuing its support of Kingman Island and the Anacostia River watershed—the home of its flagship annual International Coastal Cleanup (ICC) event—Ocean Conservancy will dispatch a team of staff to the Kingman Island Bluegrass Festival on Saturday to engage attendees around ocean conservation issues. In addition to offering ocean-themed games and activities, Ocean Conservancy will provide a limited number of reusable straws and other prize items to guests visiting the booth, keeping with the festival's zero-waste initiative and Ocean Conservancy's own Skip the Straw campaign. Attendees will also be able to sign up in person for this year's upcoming ICC event.
"If there's anything we've learned from more than thirty years mobilizing the International Coastal Cleanup, it's that ocean stewardship starts locally, in your own backyard," said Julia Roberson, vice-president of communications at Ocean Conservancy. "Washington, D.C. might not be on the beach, but the Anacostia River—like all rivers—eventually leads to the ocean, so we are thrilled to work with our partners at the Living Classrooms Foundation on this fantastic event."
"During this, the Year of the Anacostia, we celebrate the District's continued investment in preserving and expanding access to our watershed, and appreciate partners like Ocean Conservancy for their contribution to our important work on and off the Island," said James Piper Bond, President & CEO of Living Classrooms Foundation.
In September 2017, more than 500 volunteers converged on Kingman Island to participate in the flagship event of Ocean Conservancy's 32nd ICC, the world's largest single-day volunteer effort to remove trash from local waterways, beaches, lakes and rivers. Armed with gloves and trash bags, they recovered nearly 4,000 pounds of trash from along the Anacostia, contributing to the more than 12 million volunteers who have removed more than 220 million pounds of trash since the first ICC more than three decades ago. In addition to removing thousands of pounds of trash from along the Anacostia River, volunteers contributed to the world's largest database on marine debris by logging each trash item in Ocean Conservancy's Clean Swell mobile app. Scientists, researchers, industry leaders and policymakers rely on Ocean Conservancy's Ocean Trash Index to inform policy and determine solutions to the growing marine debris crisis.
Every year, millions of tons of trash—including an estimated 8 million metric tons of plastic waste—flow into the ocean, entangling wildlife, polluting beaches, and costing coastal municipalities hundreds of millions of taxpayer dollars. Items like cigarette butts, plastic beverage bottles, food wrappers, plastic bottle caps and plastic straws are among the most-commonly collected items. They are also among the most deadly to wildlife like seabirds and sea turtles. Plastics—which never fully biodegrade but rather break up into smaller and smaller pieces called microplastics—are of particular concern. Scientists predict that without concerted global action, there could be one ton of plastic for every three tons of fin fish in the ocean by 2025.
###
Ocean Conservancy is working to protect the ocean from today's greatest global challenges. Together with our partners, we create science-based solutions for a healthy ocean and the wildlife and communities that depend on it. For more information, visit oceanconservancy.org, or follow us on Facebook, Twitter or Instagram.