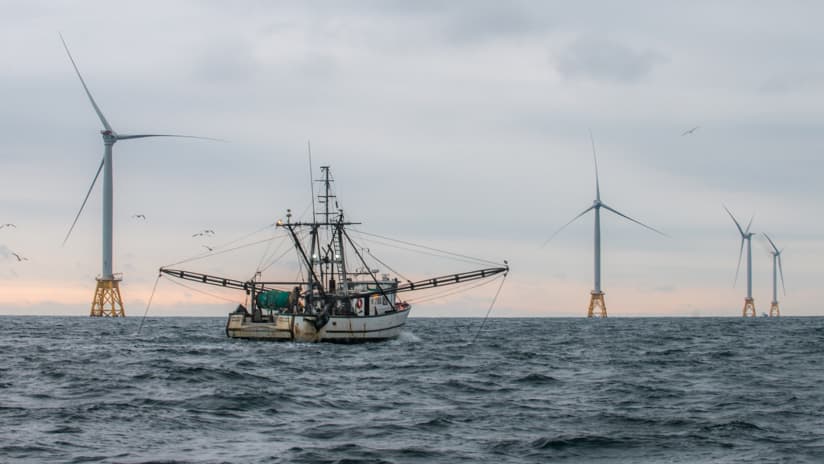 WASHINGTON, D.C. – The following statement was issued by Janis Searles Jones, CEO of Ocean Conservancy, in advance of the release of "Blue Paper 14: Integrated Ocean Management" by the High Level Panel for a Sustainable Ocean Economy on May 20, 2020:
 "As we face the real and growing impacts of the climate crisis and an ongoing global pandemic, we cannot rely on business as usual to move forward—not with the health of our ocean, the wealth of the blue economy and the wellbeing of coastal communities at stake.
"Integrated ocean management is an approach to ensure conservation goals are prioritized for their contributions to a sustainable blue economy. Ocean Conservancy is proud to contribute our expertise in the upcoming 'Blue Paper 14: Integrated Ocean Management'.
"We have more than a decade of ocean planning experience in the U.S., garnering successes under two vastly different presidential administrations and across entrenched political lines.
"This coordinated, comprehensive and common-sense approach prioritizes conservation and use of ocean resources based on the principles of science, stakeholder engagement and adaptive management. It unites us under a common goal of protecting a shared natural resource. The results, in our experience, are powerful examples of how we can work together.
"As advisors on the High Level Panel for a Sustainable Ocean Economy, Ocean Conservancy is committed to supporting the adoption of integrated ocean management by the global community."
###
Ocean Conservancy experts are available for interviews upon request. Blue Paper 14 is available under embargo.
NOTES TO EDITOR:
Amy Trice, director of Ocean Conservancy's Ocean Planning program, is a co-author on Blue Paper 14 and will be speaking about ocean planning successes in the U.S. on a webinar hosted by the High Level Panel at 8:30 am (EST) on Wednesday, May 20, 2020. Register here.
The High Level Panel for a Sustainable Ocean Economy (Ocean Panel) was established in September 2018 to catalyze bold, pragmatic solutions for realizing a sustainable ocean economy, where protecting and restoring the ocean to health is essential for producing more from it, so that people can prosper equitably. A unique global initiative of 14 serving heads of state and government, representing 30% of the world's coastlines, the Ocean Panel is working with government, business, financial institutions, the science community and civil society to develop a transformative action agenda that recognizes the need for a new relationship between humanity and the ocean and the rapid transition to a sustainable ocean economy. The Ocean Panel is the only ocean policy body made up of serving world leaders with the authority needed to trigger, amplify and accelerate action worldwide for ocean priorities across policy, governance, technology and finance.
Blue Papers explore pressing challenges at the nexus of the ocean and the economy, providing thematic deep dives on a range of topics and offering a robust, fact base to inform a new, independent ocean report and the Ocean Panel's final recommendations.
Ocean Conservancy is working to protect the ocean from today's greatest global challenges. Together with our partners, we create science-based solutions for a healthy ocean and the wildlife and communities that depend on it. For more information, visit oceanconservancy.org, or follow us on Facebook, Twitter or Instagram.