The More You NOAA: House Cuts Would Leave NOAA Underwater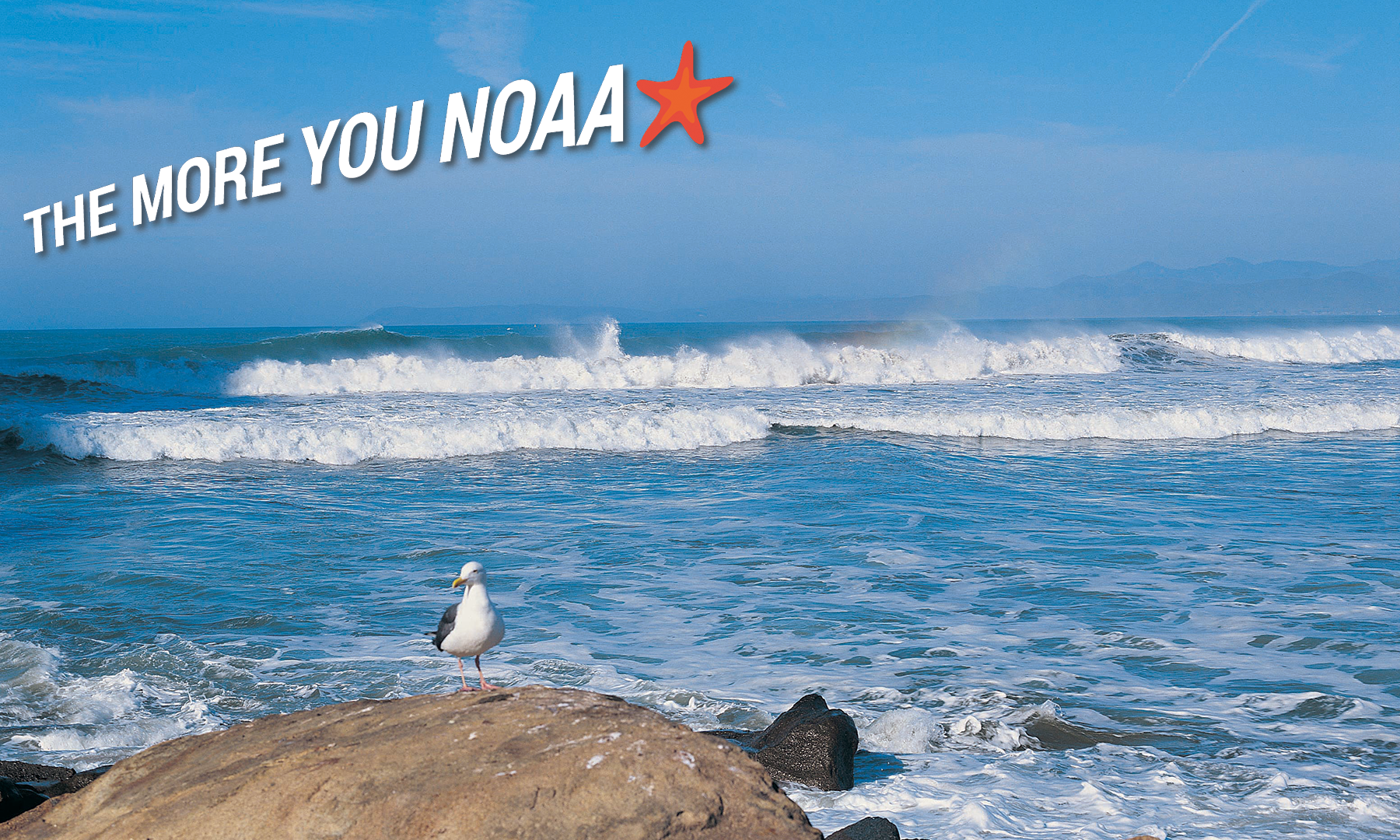 Here at Ocean Conservancy we are keeping a close eye on the NOAA budget allocations for the next year because we know how important NOAA is to people across the country. And like you, we want to see NOAA fully funded.
This week marked another milestone for NOAA's budget with the House of Representatives releasing its proposal for funding NOAA next year.
The silver lining first. The House clearly took a more thoughtful approach to funding NOAA than the Trump administration did by investing in key programs like Sea Grant, Ocean Exploration and National Estuarine Research Reserves. This is a sign that these programs have bipartisan support and that the broad public outcry in support of these ocean priorities has been heard by Congress.
The bad news? Unfortunately, however, the House still wants to cut NOAA funding by a shocking $700 million. Cuts at this scale are unacceptable, and would undercut the important work of our nation's premier ocean agency.
The worst of the worst is how hard the proposed cuts will hurt ocean health and coastal communities:
A nearly 50% slash to the Coastal Management Grants that empower coastal states to protect the invaluable ocean resources in their back yards and have a say in how federal agencies manage the ocean right of their shores. They also keep communities safe from ocean and weather hazards.
A 19% cut to climate research. NOAA's job–given to the agency by Congress–is to gather data about the climate, analyze it and share it with the public. That data is critical for understanding what the future holds for our ocean.
A 12% cut to NOAA's ocean research labs that are tackling key issues from the impact of ocean acidification on oysters to predicting the harmful algal blooms that kill fish and make water supplies undrinkable.
A 4% cut to NOAA's Coastal Science, Assessment, Response and Restoration programs, which could hamper our response to oil spills, hazardous waste releases and reduce efforts to clean up marine debris.
Squeezing cuts of around 3% to the fundamental NOAA function of supporting safe navigation and accurate hydrographic surveys of our nation's oceans.
And a 3% cut to Species Recovery Grants, reducing the effort we're putting into recovering endangered species just as species like sea turtles and right whales need our help the most.
Cuts that cause ripples
If these cuts are enacted, the impacts will ripple far beyond the specific programs listed above. We will see impacts on state-based coastal management programs that receive NOAA grants and then leverage them to provide supersized benefits along the coast, like helping towns plan for sea level rise. Cuts will bite into the ability of research labs to solve problems ranging from fisheries management to water quality. It will handicap NOAA's ability to deliver robust climate research that helps us prepare for droughts and extreme weather events.
Here's an example of how investing in NOAA's programs is like a puzzle–every dollar spent supports and leverages other programs:
"The sensors I deploy to monitor ocean acidification in New England were developed using NOAA Oceanic and Atmospheric Research funds. They're deployed on National Ocean Service buoys that are part of the Integrated Ocean Observing System. The data that the sensors relay back to me is combined with data from NOAA and NASA satellites that are observing the earth. I input the data into models developed with the help of NOAA Ocean Acidification program funding to learn about the impacts of acidification, and finally we work with Sea Grant personnel and similar outreach programs to share what we've learned with shell fishermen and businesses out on the water that can use it to enhance their harvest."
– Joe Salisbury, Research Associate Professor at the University of New Hampshire
If any one piece of the NOAA puzzle that Professor Salisbury needs to do his job is removed, the folks on the ground in coastal communities simply won't get the complete picture of what is going on in the ocean. And there are many more stories like his.
The bottom line
If there is one thing you can do today, please call and email your member of Congress and tell them that you strongly oppose funding cuts that hamper NOAA's ability to serve the American people.