Never Turn Your Back to the Ocean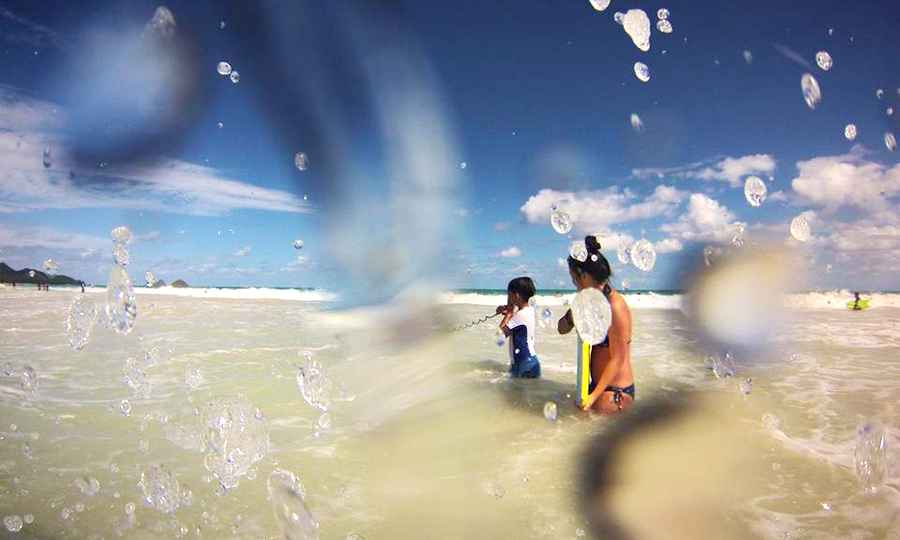 Every morning, my father would wake up just before dawn and make the long drive to the North Shore. The moments he spent sitting on his surfboard and watching the sun's rays break the horizon are the backdrop to the stories he would tell me as a child. His life revolved around surfing, and he was notorious for dashing into his morning classes a few minutes late, still trailing sand and water behind him.
As a result, he started my swimming lessons at a pretty young age.
One of my earliest memories as a child is wiping sand and saltwater off my face, bawling incoherently after being caught unawares by a rising wave from behind. Each time I was buffeted by the crashing waves, or pearl-dived into the sand, my father would always fish me from the churning shore break and remind me,
"Never turn your back to the ocean. Treat it with the respect it deserves."
Now that I think about it, perhaps it was this childhood lesson, ingrained in my memories, which pushed me towards ocean conservation. After all, my family has always been tied to the ocean. My father is a surfer. My uncle and grandfather are both fishermen. So in more ways than one, the ocean is in my blood.
On June 17, 2017, Hokule'a (a traditional Polynesian voyaging vessel) returned from her Malama Honua Worldwide Voyage and was welcomed by thousands of people on the shore of Magic Island. After visiting 150 ports and 18 nations over the course of three years, Hokule'a had completed her journey to share indigenous wisdom, engage in conservation and preservation initiatives, and connect with communities from around the world.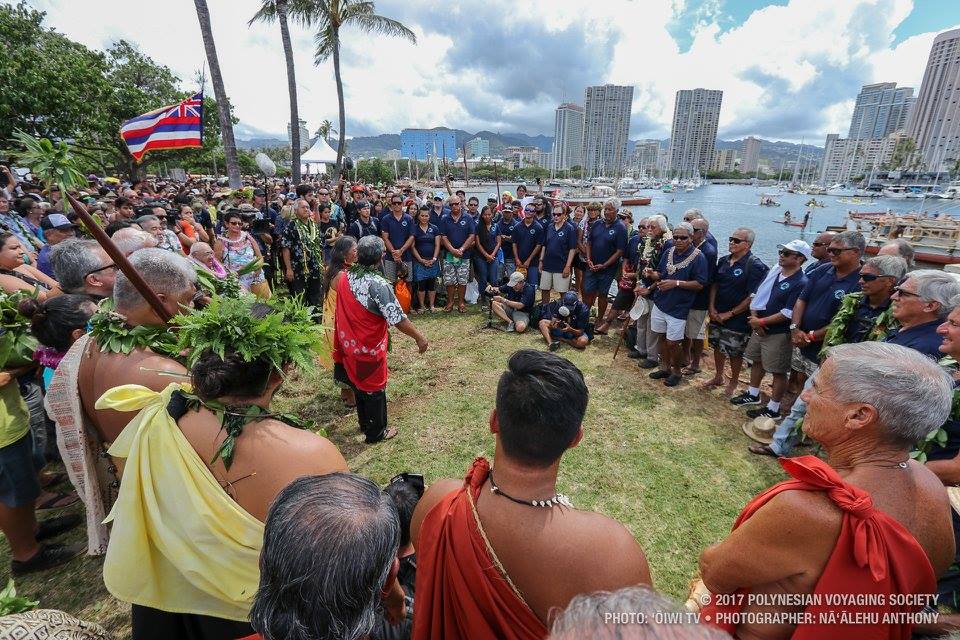 The Hokule'a started as a scientific exploration into the history and traditions of Polynesian navigation. But now, it represents the renewal of spirit. It has forged a connection to a culture and heritage once forgotten—a way of life buried in a legacy of struggle and hardship. Although I do not presume to speak for the Native Hawaiian community, I believe that all of us, who call Hawaii home in our hearts, were buoyed by her success, and felt an infectious energy spread throughout the islands. Hokule'a helped the Native Hawaiian community regain a part of their heritage that was once thought to be extinct. What a relief it was to realize it had only been lying dormant in their fingertips, waiting for that passion to be reignited. It could not be so easily extinguished.
Nainoa Thompson, Pwo Navigator and President of the Polynesian Voyaging Society named Astronaut Lacy Veach as the inspiration behind Malama Honua, quoting his vision to "take Hokule'a around the world because you can't protect what you don't understand, and you won't if you don't care."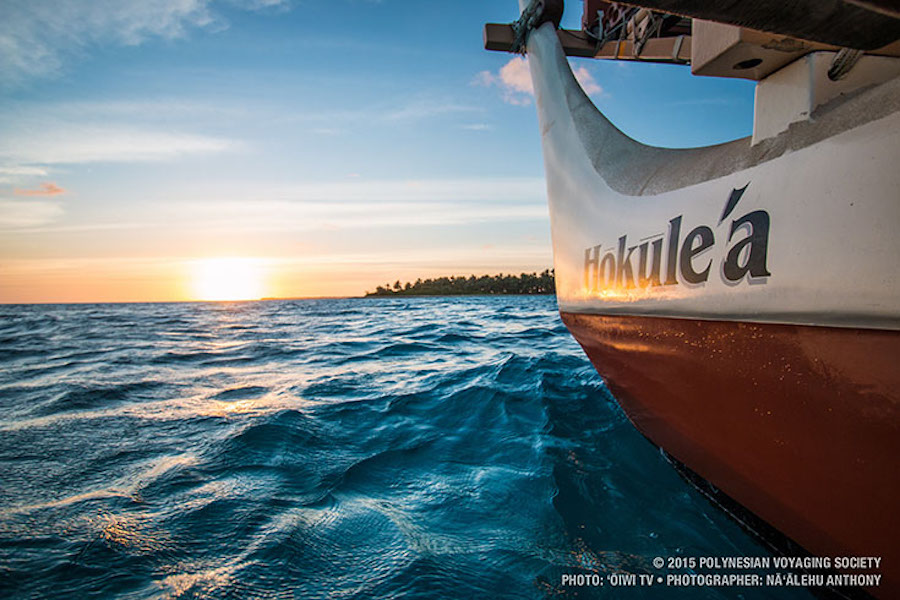 When Nainoa Thompson last spoke to Ocean Conservancy, he mentioned how being a navigator meant being truly in touch with the ocean. "What's good about the deck of the canoe, because we're not sailing with instruments," he commented, "[is that] it requires the navigator to constantly be observing. They're looking at the surface of the oceans all the time." This attention to detail has shown him a state of the oceans that those of us who have not yet earned our sea-legs have never seen. Our culture and environment are inextricably linked, and our identity hinges on the cultivation of both. The legacy of Hokule'a is more important now than ever because it reminds us that we must protect and cherish the environment that supports us.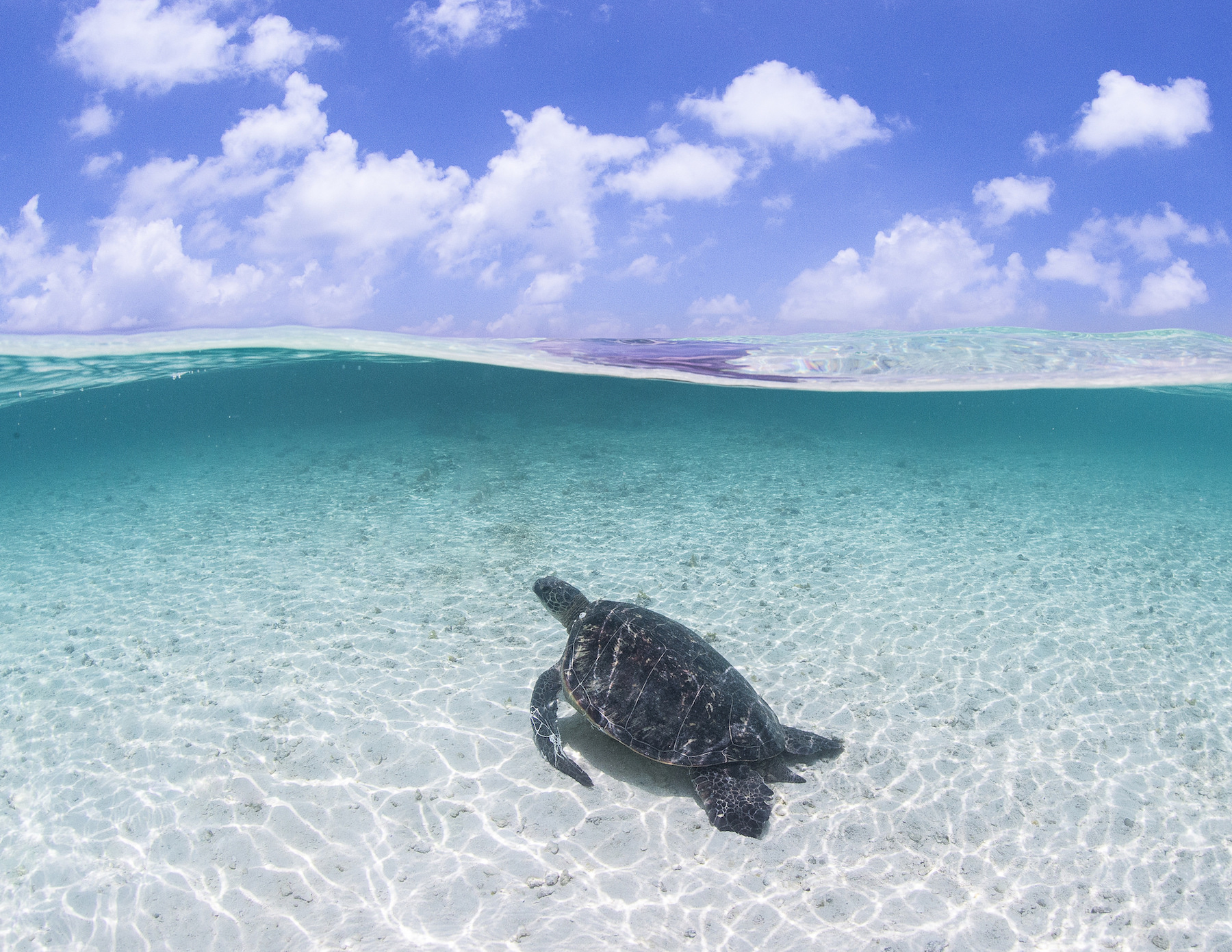 On April 26, President Trump announced that he was tapping Secretary of the Interior, Ryan Zinke to review 27 national monuments. Of the five marine monuments, one is Papahānaumokuākea. Now, I could list off some facts about the importance of Papahānaumokuākea and marine protected areas in general, but instead, I want you to focus on a feeling.
The warmth of the sun spreading throughout your body as you dig your toes in the sand. The first time you step into the icy water and the sea froth washes over your legs. The pull of the current and the feeling of the air trapped in your lungs as you hover over the reef, watching curious fish flit past you. Hold on to that sense of wonder and awe that fills your chest when you relive moments like that. And I know that you understand the importance of these monuments. Why they are worth protecting.
"Never turn your back to the ocean."
These words that I was used to hearing as a child, have now taken a different meaning for me. As I sit here at Ocean Conservancy headquarters in Washington, D.C. reading about the history of Hokule'a and its crew, I am filled with inspiration and hope. Somehow, I feel like my connection to my home has been strengthened, despite being 6,000 miles away. Hokule'a is a bridge between generations, crossing cultural and geographic boundaries. Her journey means different things for everyone, but for me, following Hokule'a's voyage has helped me to understand that ocean conservation is not a separate component of my identity, but rather something integral to my heritage.
It's simply in my blood.