A Garbage Emergency in Bali and How We Can Solve It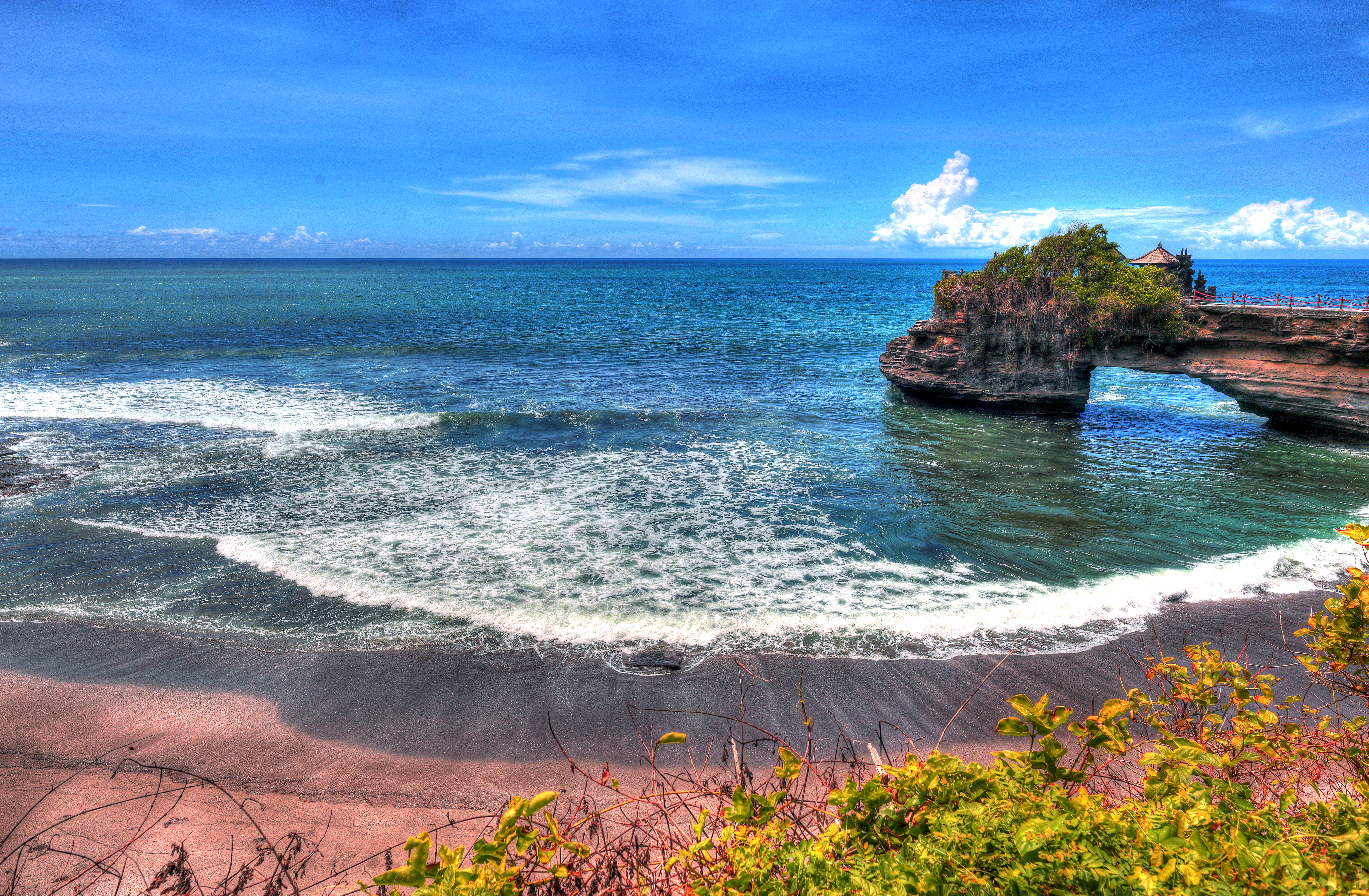 Over the winter holidays, hundreds of thousands of foreign tourists flock to the beaches of Bali, eager to enjoy the Indonesian island's breathtaking landscapes and iconic temples. This year, however, sightseers may have gotten more than they bargained for: mass amounts of marine debris.
Last week, Bali declared a "garbage emergency" after some of the island's most popular beaches were overrun with plastic waste. More than three and a half miles of shoreline were declared an emergency zone due to the sheer amount of junk on the beach: workers collected approximately 200,000 pounds of garbage each day at the peak of the cleanup.
Shocking as the situation may be, this is hardly the first time we've heard of Indonesia's plastic problem. Just a few months ago, a photo of a seahorse latching onto a cotton swab off the country's coast went viral. And in 2012, world-famous surfer Kelly Slater—whose company, Outerknown, has partnered with Ocean Conservancy on beach cleanups—warned his hundreds of thousands of Twitter followers that "If Bali doesn't #DoSomething serious about this pollution it'll be impossible to surf here in a few years. Worst I've ever seen."
The Indonesian government and people are responding to the challenge. In February, 2017, the government pledged that it will reduce 70% of its plastic debris by the end of 2025. To do this, Indonesia has developed a National Action Plan on Marine Plastic Debris that contains numerous strategies and concrete plans on land, on coastal areas and at sea aimed at significantly reducing marine plastic debris from all of these sources. Reaching out directly to citizens, Indonesia will also integrate the issue of marine plastic into its national education curriculum. Additionally, the World Bank has created a trust fund to help Indonesia tackle the issue, with Denmark having agreed to contribute more than $800,000 to the cause.
But this is not one country's problem, or fight. A 2015 seminal paper by Dr. Jenna Jambeck and several colleagues published in Science estimated that approximately 8 million metric tons of plastic waste flow into our ocean each year globally, threatening this delicate and interconnected ecosystem. While the authors estimate that more than half of it is now coming from five counties in Asia, including Indonesia, countries all around the world contribute to this flow, and if we don't change our trajectory, more countries from Africa and Latin America will make the list as their populations and incomes grow.
Meanwhile, as illustrated by the Bali crisis, ocean plastic is not just a problem for the ocean and the creatures in it—it has direct consequences for communities and economies, and comes with real costs. In 2008, marine debris was estimated to have directly cost the 21 Asia-Pacific Economic Cooperation (APEC) member economies approximately US$ 1.3 billion in impacts on tourism, fishing, transportation and insurance industries.
To solve the garbage crisis in Bali and elsewhere, all of us need to work together to create big, systemic change. Ocean Conservancy has made partnering with governments, NGOs, and the private sector to fight ocean plastic a priority, and we're starting with Southeast Asia. This is why at the 2017 Our Ocean conference in Malta Ocean Conservancy and its partners, including the Trash Free Seas Alliance®, Closed Loop Partners, PepsiCo, 3M, Procter & Gamble, the American Chemistry Council and the World Plastics Council, announced an initiative to raise over $150 million toward improved waste management in the region. In September 2017, we also joined the Indonesian government to announce the launch of the Alliance for Marine Plastic Solutions (AMPS), in partnership with the Trash Free Seas Alliance®, to bring together private sector companies with local governments and organizations to catalyze on-the-ground solutions and accelerate opportunity to scale up projects that work. We believe it is through these types of collaborative, multi-sector efforts that we will make the most difference.
Indonesia's fight against ocean plastic is likely to play a starring role in this year's news cycle, as more and more people get engaged and look for solutions. With Indonesia hosting the annual meetings of the IMF and World Bank, as well as the Our Ocean Conference, this year—where marine debris will undoubtedly be center stage—there is an opportunity to engage everyone from finance ministers to school children on this issue, and move toward truly global solutions.
All to say, we have reason to be optimistic that 2018 is the year Indonesia and the rest of us really stem the tide on ocean trash.