Fishing with Grandpa
Connecting to my family history and identity.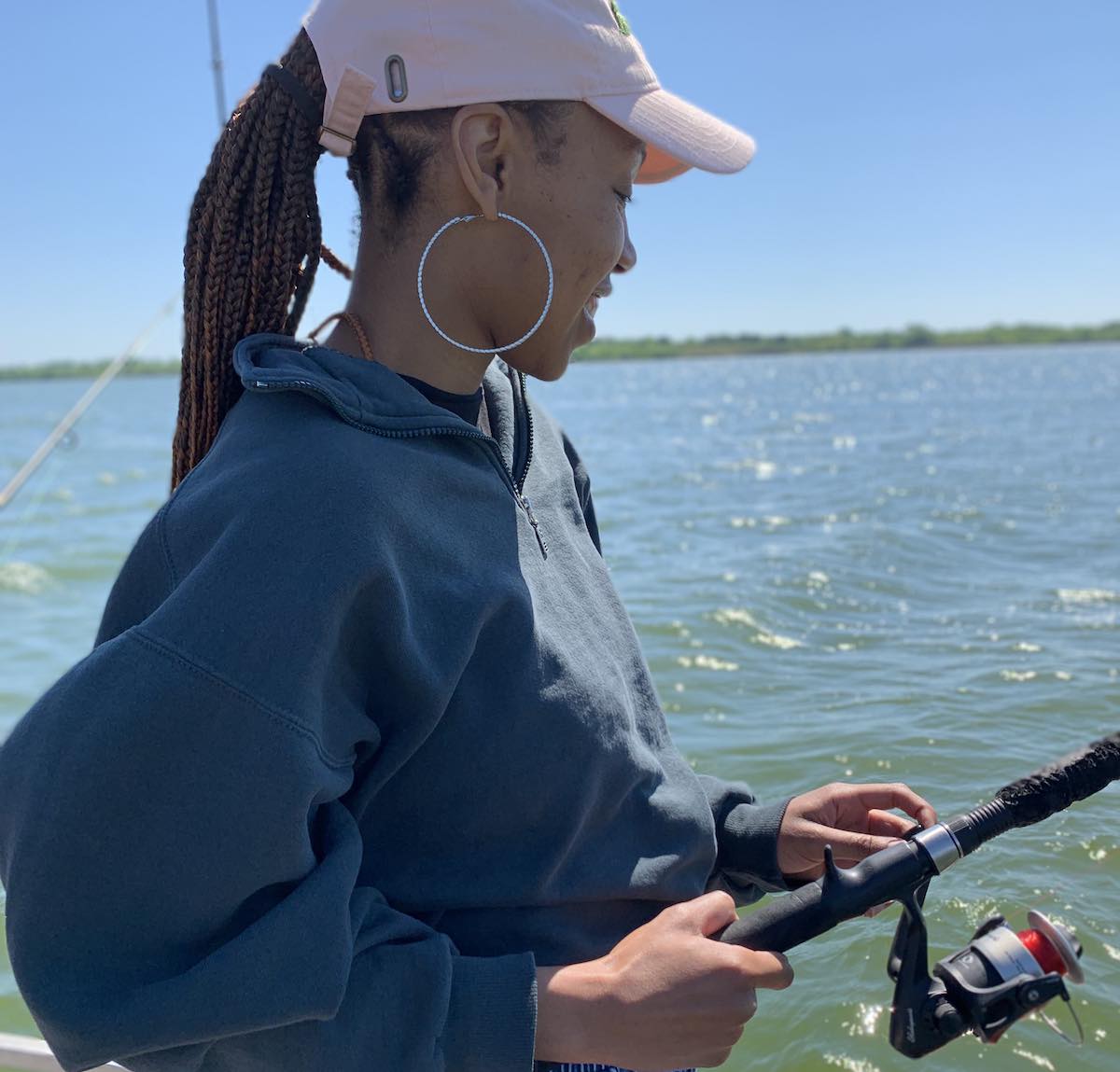 As I near the end of my time at Ocean Conservancy as a 2018-2019 Roger Arliner Young Fellow, I've been ruminating on what this fellowship has meant for me. Only after sitting down to write this final blog post have I come to more profound reflections on the impact of the fellowship.
The RAY Fellowship addresses the lack of racial diversity within environmental conservation. As someone who is committed to bringing diversity, equity, inclusion and justice in the work that I do, I intentionally included these values into my work at Ocean Conservancy. I spent a significant amount of my time at Ocean Conservancy telling uplifting stories of people and communities who are underrepresented in ocean conservation. I've written stories about the Gullah/Geechee Nation fighting to maintain their cultural traditions amidst ocean climate changes; the black, brown and immigrant communities that have shaped the Chesapeake Bay; and the people of the global majority coming together over our common love for this planet. Now, I am finally going to share my own story and my stake in ocean conservation.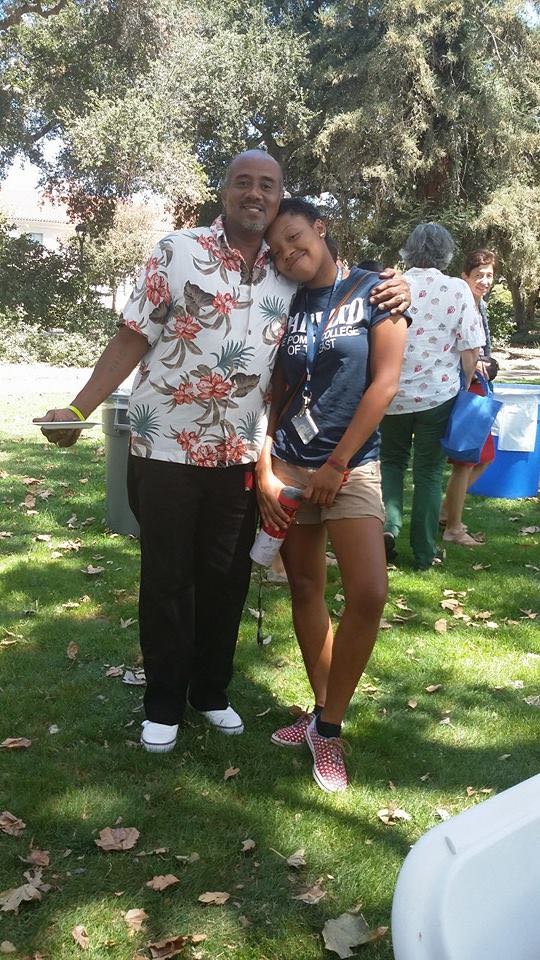 I didn't grow up on a coastline. I grew up in San Antonio, Texas. When my family would make the drive to Corpus Christi, I would rarely go into the ocean. Being in water was not my favorite activity and to this day, I don't really know how to swim. So I was initially unsure about applying to the RAY Fellowship because I didn't have a particular passion for marine or ocean conservation. But I was interested in expanding my skills and expertise and most importantly learning about ocean-related issues on the Gulf Coast, where my grandpa would go fishing. My passion for environmental justice and my delicious memories of my grandpa bringing home fresh catch and cooking are what grounded me as I ventured into this fellowship position at Ocean Conservancy. Though I had these intentions going into the fellowship, I couldn't have predicted that I would be writing an Ocean Conservancy blog on my grandpa, my family history, my identity and fishing.
My grandpa has been one of the biggest supporters of my education. Because my education has brought me to this fellowship, it feels right to honor my grandpa through this blog. Though my grandpa has been an important person in my life, he has spent half of my life behind bars. My grandpa accompanied me to move-in day at Pomona College, but was not able to be there to see me graduate because toward the end of my first year of college he was incarcerated. Through my years in college I wrote to him. It was through these letter exchanges that I began to learn more about my family history.
My grandpa, Carlos Roundtree, was born in 1960 to Black and Mexican parents in Chicago, Illinois. My grandpa and great grandma moved to San Antonio when they found out my great great grandma was diagnosed with cancer with only three years to live. So in 1975, Carlos and his mom moved to the west side of San Antonio to care for his grandma. This is where he learned to fish. He recalled, "I would fish with my cousins on my [Mexican] side before we moved into the projects. We started fishing in the creek outside my grandma house. We started fishing with a line on a stick."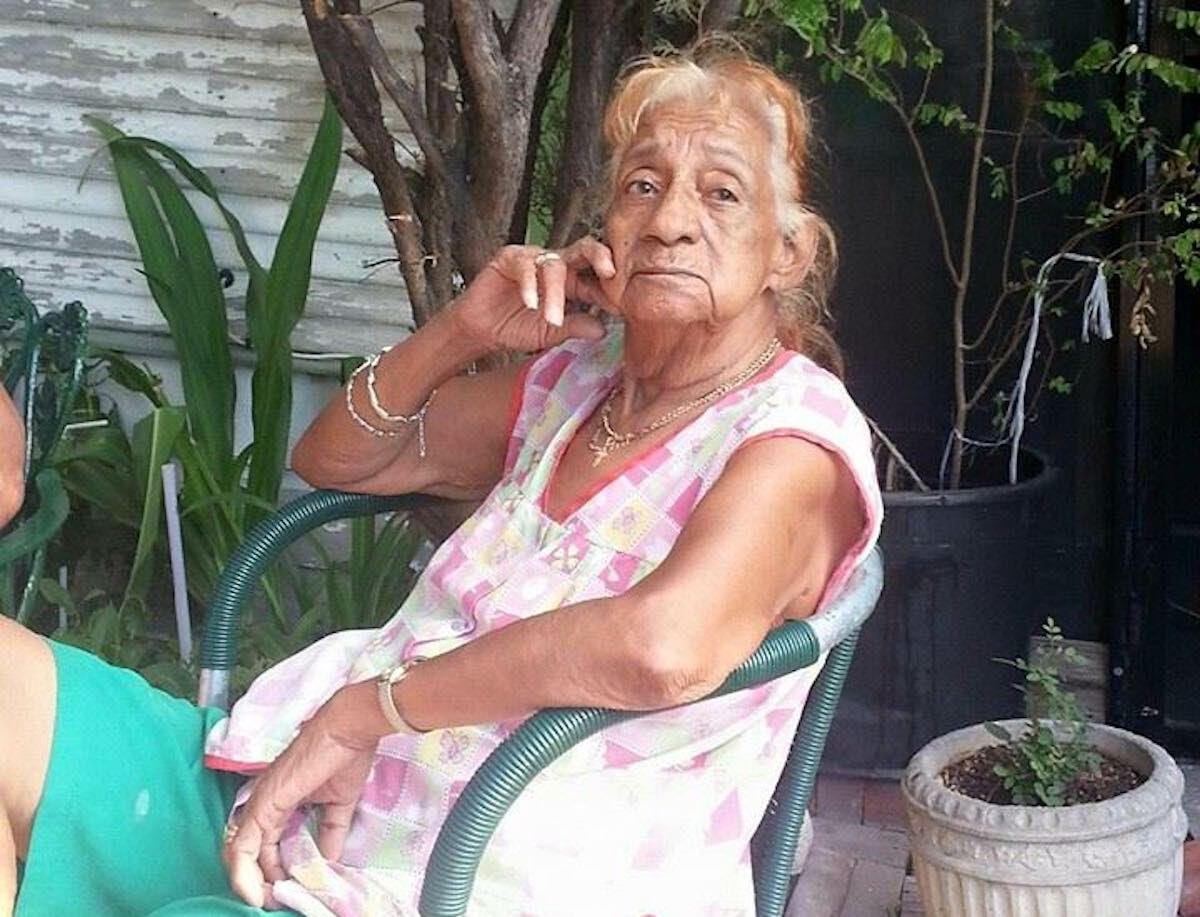 My grandpa was about 15 years old when he started fishing and he's been fishing ever since. His favorite thing about fishing is "Catching them. Pulling them in. The fight. Cooking them—it's better than [store-bought fish]. It's better fresh." When he goes to Corpus Christi, he usually goes on 12-hour guided fishing trips, where they fish mostly for red snapper.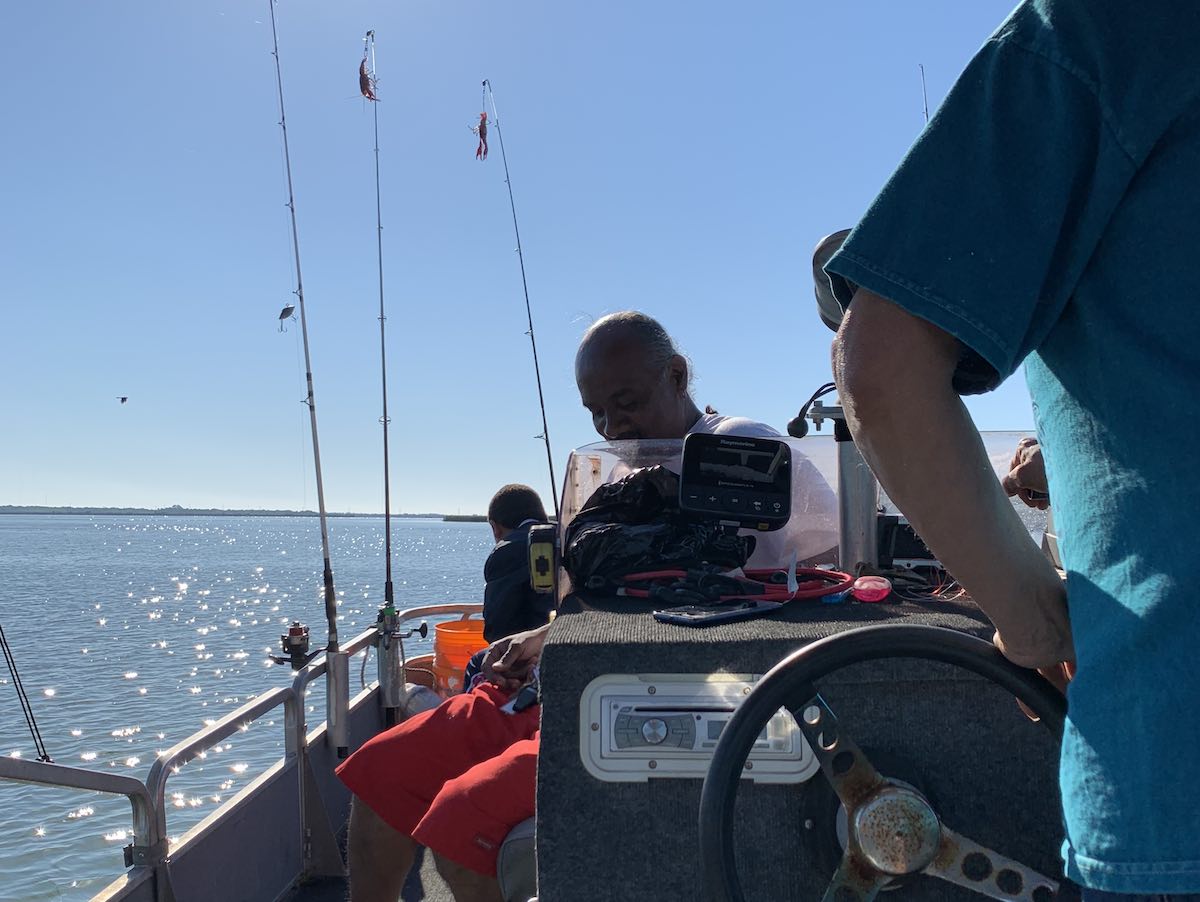 When I asked my grandpa why he fishes, he said, "Because I like to fish." It is that simple for him, yet fishing has been so significant to his life. It wasn't until interviewing my grandpa for this blog that I got a sense of the immense joy that fishing gives him. He talked about the peace and serenity that fishing provides. He talked about fishing as being meditative for him. "Going fishing you can have time alone to think, you can meditate, it's [a] good [activity] to take the stress off." I asked him if fishing was one of the things he missed the most while he was incarcerated. He replied that fishing was the thing he missed the most. Since my grandpa has been out of prison, he goes fishing as often as he can. For my grandpa, perhaps, freedom looks like fishing.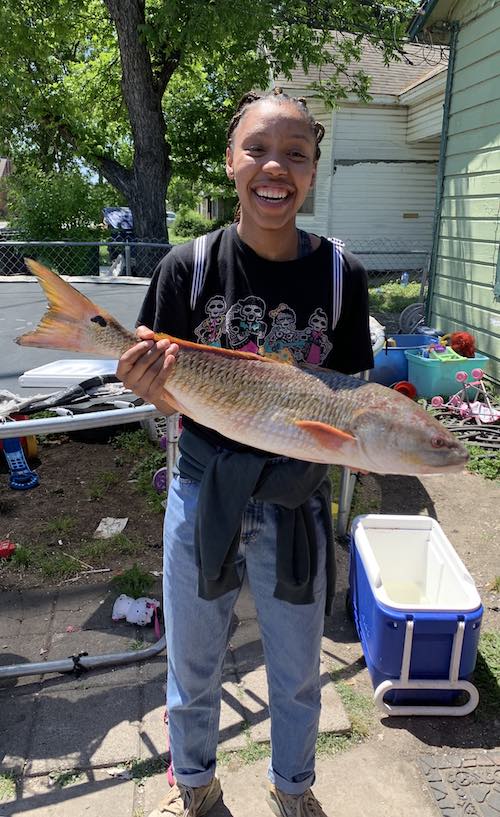 For me, fishing has been a way for me to connect with my grandpa, and unexpectedly, a way for me to learn more about my family history and connect more deeply with the chicana part of my identity. I have gone from learning about my grandpa and family history through letters while he was incarcerated to learning about him and my family history through fishing. Even though I enjoyed eating the fish he brought home, I never had an interest in going fishing. When I became a RAY Fellow and moved to Washington, D.C., to work on ocean conservation issues, I remember telling my grandpa that when he got out of prison I wanted to go fishing with him. And I did. In the spring I went back home for Fiesta, and my grandpa took my friends and I fishing in Braunig Lake. Look at this big red drum!
Learning about the ocean and ocean issues through my position at Ocean Conservancy has helped me gain a deeper appreciation for the ocean and the creatures that live there, which furthered my desire to intentionally grow my relationship with my grandpa through fishing. Bringing my grandpa into the collection of stories I've written at Ocean Conservancy is a way of reaffirming why I do this. He is one of the people I am advocating for when I write about addressing issues like ocean acidification or when I talk about protecting communities that depend on the ocean for their well-being. When I advocate for the ocean, I am trying to protect the joy, serenity, meditation and freedom of my grandpa.
I am thankful that the RAY Fellowship and my work at Ocean Conservancy has led me to this moment of articulating part of my story and stake in the ocean.