Women, Youth and Climate Justice
A conversation with Frances Roberts-Gregory on climate justice in the Gulf.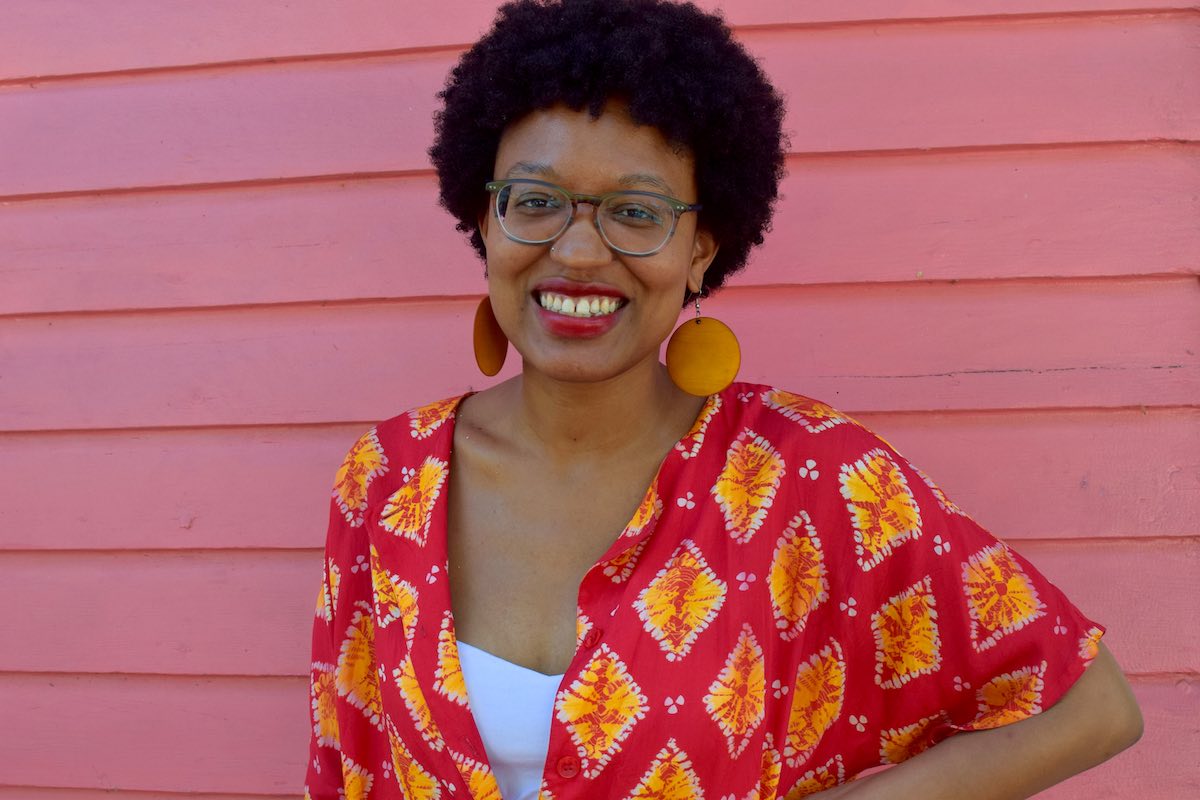 Ocean Conservancy is reflecting on the work we've done to restore the Gulf of Mexico after the BP Deepwater Horizon tragedy. These are conversations with women of color who are leading change for the Gulf of Mexico. Click here to read about Colette Pichon Battle and Keala Hughes.
"What I notice is that a lot of women of color understand the importance of intergenerational knowledge and community building, and they're really trying to work with youth."
This observation comes from Frances Roberts-Gregory, a PhD candidate at the University of California Berkeley conducting graduate research in New Orleans. She has taught at Bard Early College New Orleans and Tulane University and leads a youth engagement project at the Deep South Center for Environmental Justice (DSCEJ), an organization that works at the intersection of racial justice, environmental justice and public health since 1992. "I'm really grateful to be offered the opportunity to work with DSCEJ because I admire that organization and Dr. [Beverly] Wright. It's amazing to be able to work with your she-roes and heroes, the same ones you used to read about in books."
Roberts-Gregory's dissertation research focuses on Gulf Coast black and indigenous women fighting for climate justice. When Roberts-Gregory first visited Louisiana in 2012, she met indigenous communities in Isle de Jean Charles and Pointe aux Chene who were dealing with the impacts of the BP oil disaster, hurricanes Rita and Katrina and many other disasters.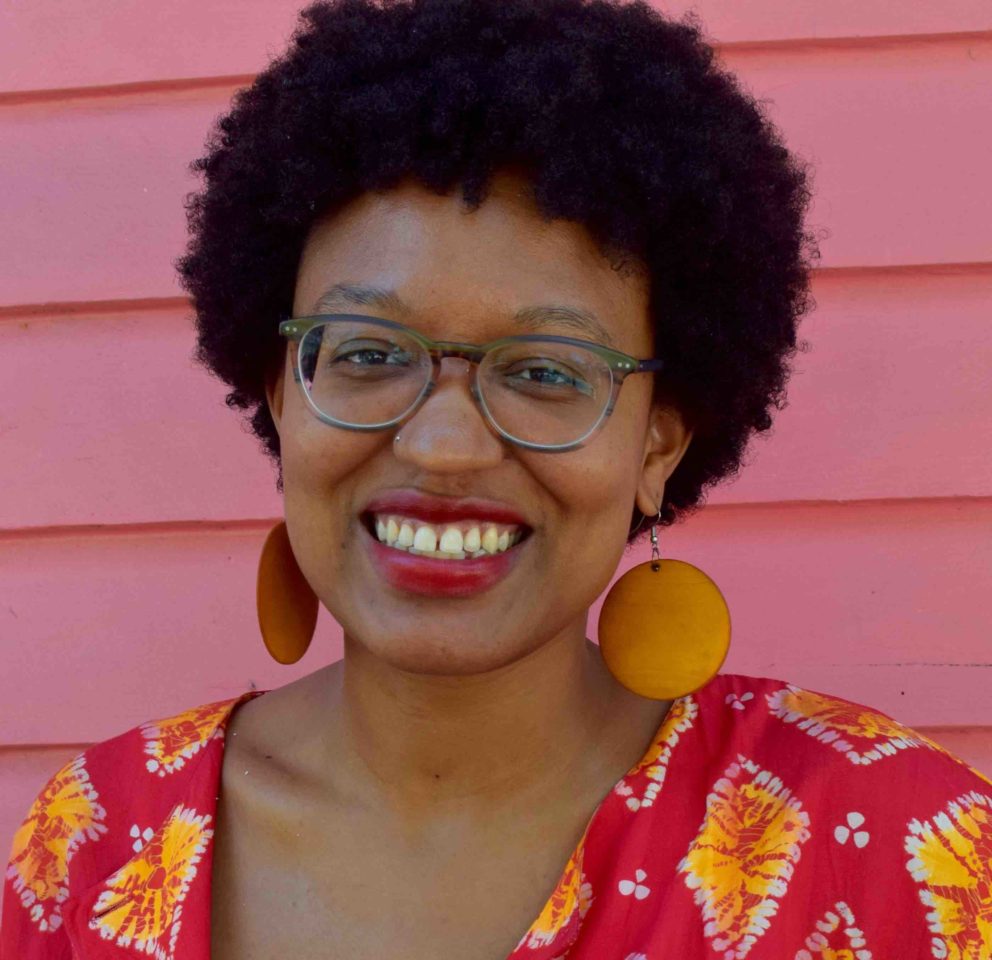 " It seemed like as soon as they tried to recover from one disaster, the BP oil disaster or another disaster came. From talking to women who live here, work here and are from here, resilience is a controversial term in the sense that it makes it seem as though people can always bounce back, no matter what happens to them. A lot of folk are like, 'We're tired, and we can't keep bouncing back from everything.' There's actually a threshold where enough is enough and there's just too much that we're experiencing."

PhD Candidate in the Environmental Science, Policy, & Management department at UC Berkeley
Learning about the way terms like "resilience" are used, and how they can be used in problematic ways made us as RAY Fellows realize that resilience is not enough. We also need to invest in communities so that they can adapt their infrastructure to deal with issues like sea level rise, flooding and extreme weather events. And we need to take equity and justice into account when making these investments.
Roberts-Gregory's conversations with women in Louisiana's bayou and river parishes also reveal their concerns about the complicated reality of living in a place dominated by industry.
"The women I talked to, they don't all identify as activists but have a passion for social justice and human rights issues," she explained. "They're critical, but their cousins or family members work in these industries [to] make a living, so it's very complicated. It just depends on your positionality and how you're being impacted, how you're employed by the industries and also how your health is being impacted."
Students in Roberts-Gregory's classes are curious about these topics and want to address environmental disparities within their community. Opportunities to learn and get involved are growing but climate justice is rarely included in K-12 classrooms. Not only does Roberts-Gregory find a lack of climate change literacy in curriculum, but the curriculum is inconsistent across schools, so not everyone's being exposed to the same environmental concepts.
How can we improve environmental and climate justice education, especially for youth? Roberts-Gregory is working on that.
"The first day many of my students are like, 'Ok, everything's messed up. What can we do about it?' They often don't know the names of organizations in the community that are actually working on the issues. By the end of my course, they have either listened to guest speakers or gone on field trips. They meet some folk in the community, who are locally working on these issues. Even though I'm not from Louisiana, I strive to lift up those local voices. I make that a priority."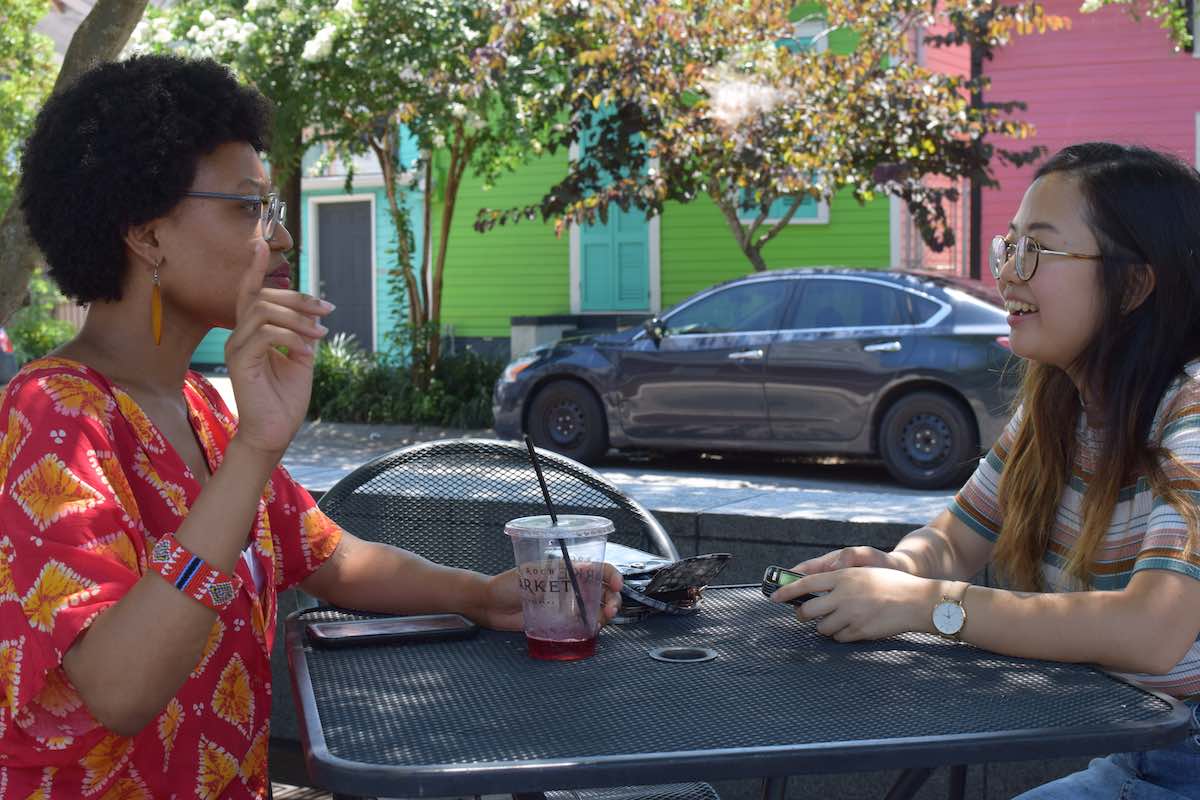 "I think that climate justice is so important for the Gulf…I don't think activists and educators in the South get the same respect as their counterparts in the Northeastern and West coasts. But they should."
How can we create a healthier Gulf? Roberts-Gregory says, "We need more resources to build homegrown talent, and we have to make sure that the money is equitably distributed. We have to encourage folk to think about STEM careers, environmental careers and do that translation work. Sometimes you have well-meaning folk, scientists, foundations, academics who just aren't ready to share power. Or, they don't understand that with some of these issues, even if they're technical, you have to be able to speak how the community speaks. Some communities are very good with technical jargon, some not so much. Visuals, stories and humor are also important from a communications perspective."
How can we balance our daily dependence on oil and gas and also transition to an economy that supports the health and wellbeing of our environment and communities? Although this is a difficult question to answer, it is one that must be answered together, not separately:
"I want us to be able to get out of our silos and really communicate with each other and translate across differences and be okay with the tensions that come along with conflict. Conflict is inevitable. There is no one perfect solution."
Roberts-Gregory's words echo the task that Ocean Conservancy has set for itself to integrate equity, diversity and inclusion into our work. As two women of color from the Gulf Coast region, we enjoyed speaking with Frances Roberts-Gregory, Colette Pichon Battle and Keala Hughes and for the opportunity to highlight their voices in Ocean Conservancy's work. That concludes this series on women of color leading the Gulf restoration effort, and we want to thank you for reading these stories.